EV Solutions
Advancing Transportation Electrification
We're ready to help accelerate the move toward decarbonization with a robust transportation electrification solution that offers a streamlined customer experience—from education and charger purchase or lease, to managed charging program enrollment, installation, and everything in between. Our turnkey capabilities help utilities easily drive program participation for residential and commercial customers, increase satisfaction, encourage responsible charging behaviors, and help manage grid impact.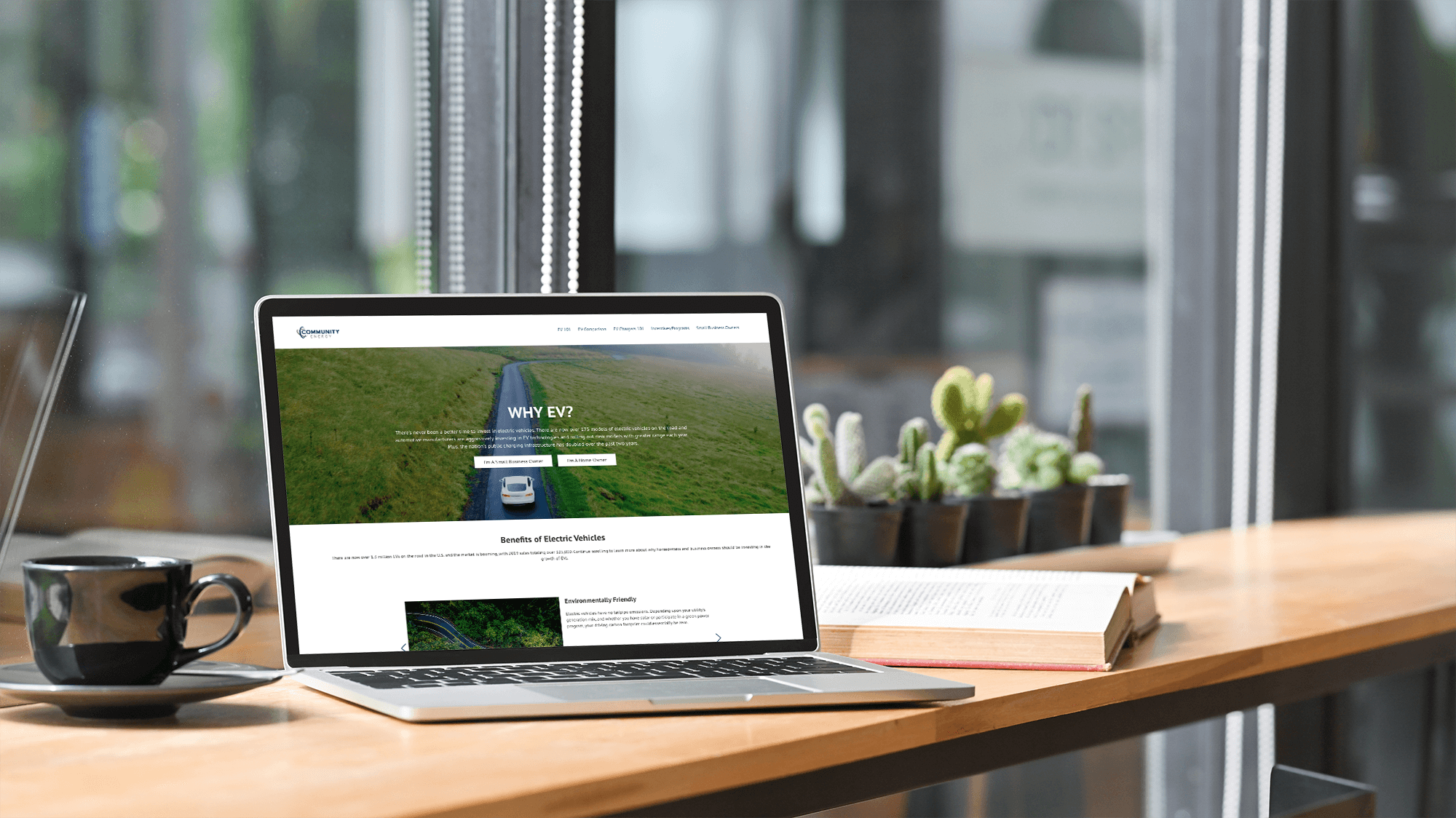 Driving the Future of Residential EV Ownership
Our residential EV solution is the first to fully integrate product, technology, and installation services to support homeowners and renters. It includes:
Targeted digital marketing with a propensity model capable of EV detection
Customer education content and tools for EV and EV charger decision-making
Multi-path site assessments with robust personalized equipment and installation recommendations
Equipment purchasing or leasing, instant rebates, enrollment in managed charging, and installation scheduling via our award-winning marketplace
Level 2 EV charger procurement and distribution
Installation services
Customer care services
Incentive processing and reporting tools to provide transparency and robust reporting for utility staff
What's more, our entire offering was designed with a focus on equity and accessibility. Our tools are mobile-friendly, available in multiple languages, and support various participation channels to meet customers where they are. Franklin Energy's goal is to support your customers in ways that best meet their needs to drive participation and engagement.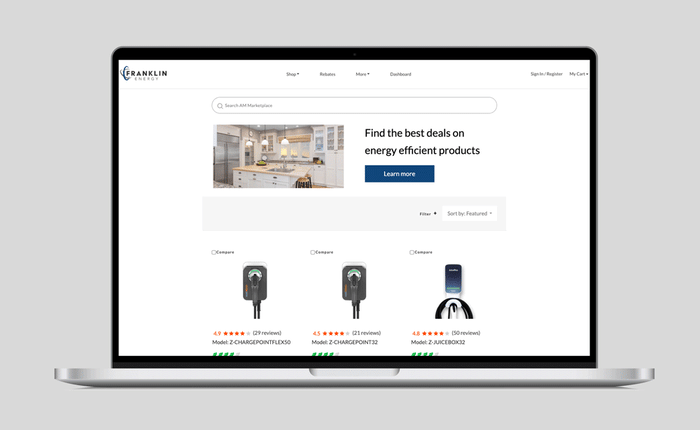 Supporting Commercial Transportation Electrification
Leveraging 30 years' experience implementing award-winning energy efficiency and demand response programs at large commercial, industrial, retail, education, small business, mixed-use and multifamily facilities, our EV solution supports commercial customers through:
Contractor outreach and engagement
Site assessment, design, and engineering
Equipment procurement
Installation
Multi-stakeholder project management and incentive processing
Enrollment in managed charging
Maintenance contracts
Customer care services
Robust reporting
Our strategic partnerships with manufacturers and installation contractors provide experience in site assessments, engineering, permitting, procurement, and installation of Level 2 chargers, DC Fast Chargers, and micromobility charging hubs. Our network is available to support customers anywhere in the US and includes experienced MBE partners.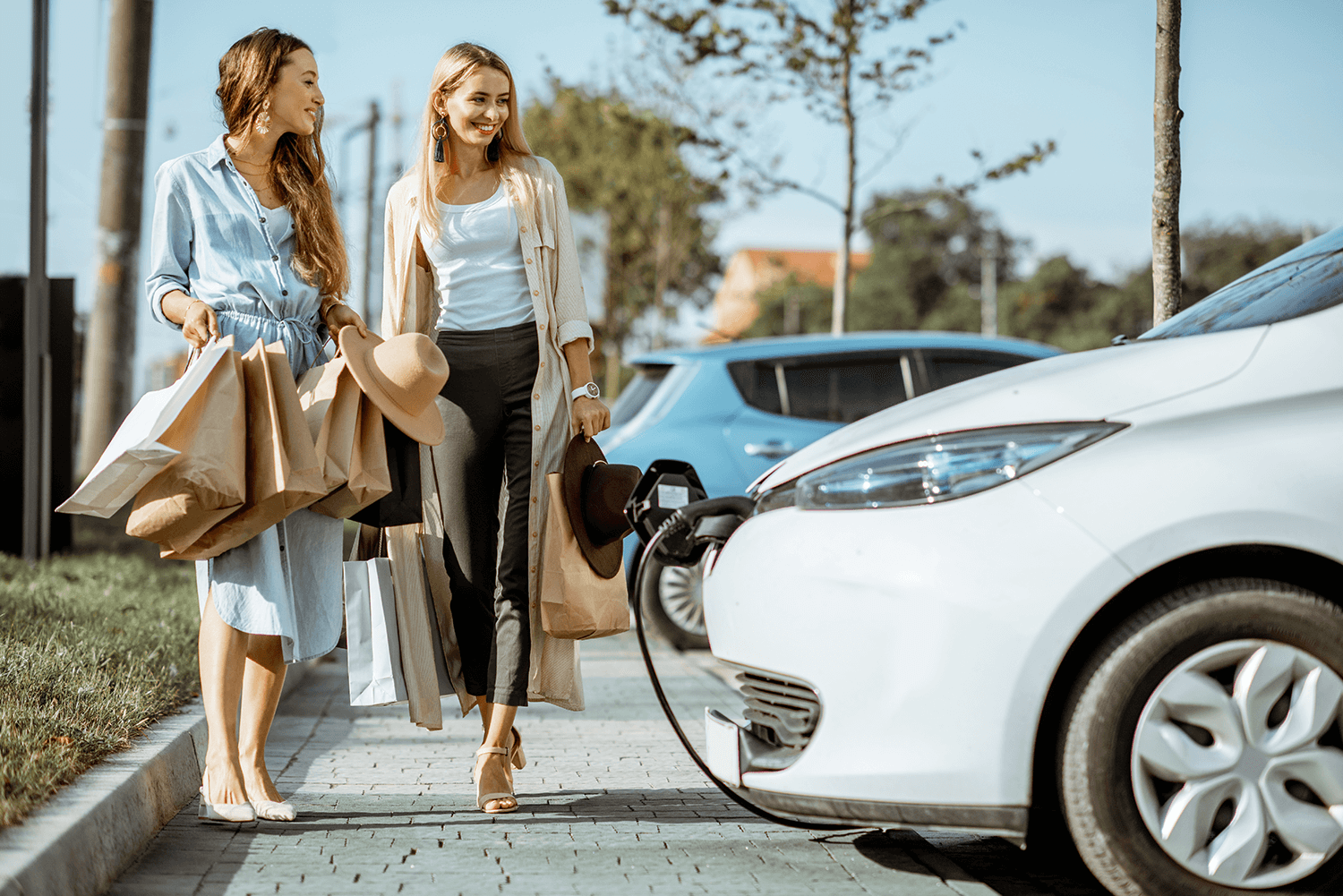 One Comprehensive Experience
A Streamlined Customer Journey
We provide your customers with everything needed to take the next step in their EV journey under one integrated solution by bundling education, device purchase or lease, program enrollment, rebate processing and installation services.
EV Education That Supports Adoption and Ownership
We provide intuitive educational resources that demystify EV's by offering vehicle comparisons, cost-of-ownership calculators, public charging, and EV dealer mapping to support purchase decisions and manage ownership. ROI benefits help make the case for installing commercial EV charging, and sample project steps offer guidance to small business owners.
Instantly Rebated Products and Incentive Processing
Qualifying rebates and incentives can be instantly applied to the purchase price of Level 2 EV chargers at the point of sale for eligible customers. We can even provide flexible lease offerings for Level 2 chargers. Rebates for DC Fast Chargers and micromobility charging hubs can be applied online and are rapidly processed when relevant construction milestones are met.
Reliable Product Procurement and Order Fulfillment
Our strategic partnerships, purchasing power, and distribution network help deliver qualifying Level 2 chargers, DC Fast Chargers, and micromobility charging hubs with pre-negotiated pricing and on-time order fulfillment.
Program Enrollment
Customers are automatically driven to pre-enroll in managed charging or TOU charging rate plans at the time of device purchase or lease, or during the application process to support program participation. Connectivity can also be confirmed before incentives are processed.
Quality Installation Support
Integrated field services allow for residential Level 2 installation scheduling at the point of purchase, removing barriers to customer program engagement and increasing conversion rates. Our trade ally network supports installation of Level 2 chargers, DC Fast Chargers, and micromobility charging hubs for commercial customers.