AUDIT/ASSESSMENT, PRESCRIPTIVE/CUSTOM REBATE & DIRECT INSTALL PROGRAM
For SMB program managers who are implementing commercial solutions, our SMB audit/assessment and prescripive/custom rebate solution focuses on providing concierge-level support to identify efficient building improvements while facilitating project approval and completion. Unlike competing SMB solutions, our solution focuses on using advanced segmentation and a neighborhood approach to build ongoing relationships resulting in more comprehensive projects, higher net-to-gross savings, and more satisfied customers.
Enabling Technologies
Program Management Suite

Contractor Portal

Online Scheduling

In-Field Data Collection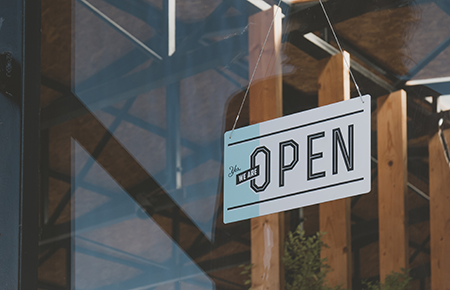 Product Description
Our core SMB solution is anchored around neighborhood-level segmentation to effectively identify efficient building improvements within identified businesses through the delivery of a detailed site energy assessment. This solution is based on either a walk-through or a full-building assessment, including lighting, HVAC, domestic hot water, plug load, food service, and refrigeration systems. During these visits, energy advisors will discuss not only energy and bill savings but also non-energy-saving benefits, such as improved indoor air quality, optimized indoor and outdoor lighting, enhanced security, and operational efficiencies that further highlight the value provided to the business by the recommended upgrades. Resulting in a detailed project plan, program team members continue to support customers by facilitating project approval and collaboration with verified contractors through an established network.
Product Details
Project Level Support:

Program team members focus on forming strong relationships with key accounts and large facilities. Engineers will perform detailed facility walkthroughs with the customer for custom opportunities as well as help with project approval and facilitate the next steps with contractor selection.

Direct Installation of Products:

During the assessment, program staff installs simple efficient products where applicable for no cost to the customer. This is an immediate benefit to the customer and is often a trigger to accepting a site assessment and opportunity report.

Technical Assistance:

Program teams are well-equipped to provide customers with the technical assistance they need to install cost-effective energy efficiency measures and apply for incentives. This starts with site assessments and continues with the delivery and explanation of a detailed report.

Contractor Network Management: The development

and management of an engaged contractor network ensure that customers have high-quality contacts to complete the work and who are familiar with the requirements of the program. Additionally, contractors provide expanded outreach to commercial customers outside of program team outreach.

Neighborhood-Level Propensity Segmentation:

Advanced segmentation tools allow for neighborhood-level propensity analysis. This targeted approach creates a more efficient outreach strategy to better engage with key customers across segments.