For residential efficiency managers who are implementing product focused savings programs, our retail solution focuses on education customers on qualifying products through in-store awareness tactics and incentivizes purchase through clear and concise rebate structures and an optimized, mobile first online application flow. Unlike competing retail programs, our product focuses on messaging to support a customer-first shopping experience and cross promotional opportunities to build customer awareness and facilitate rapid rebates post-purchase, or instant via in-store POP or online marketplace integration.
Enabling Technologies
Customer Rebate Tool

Program Management Suite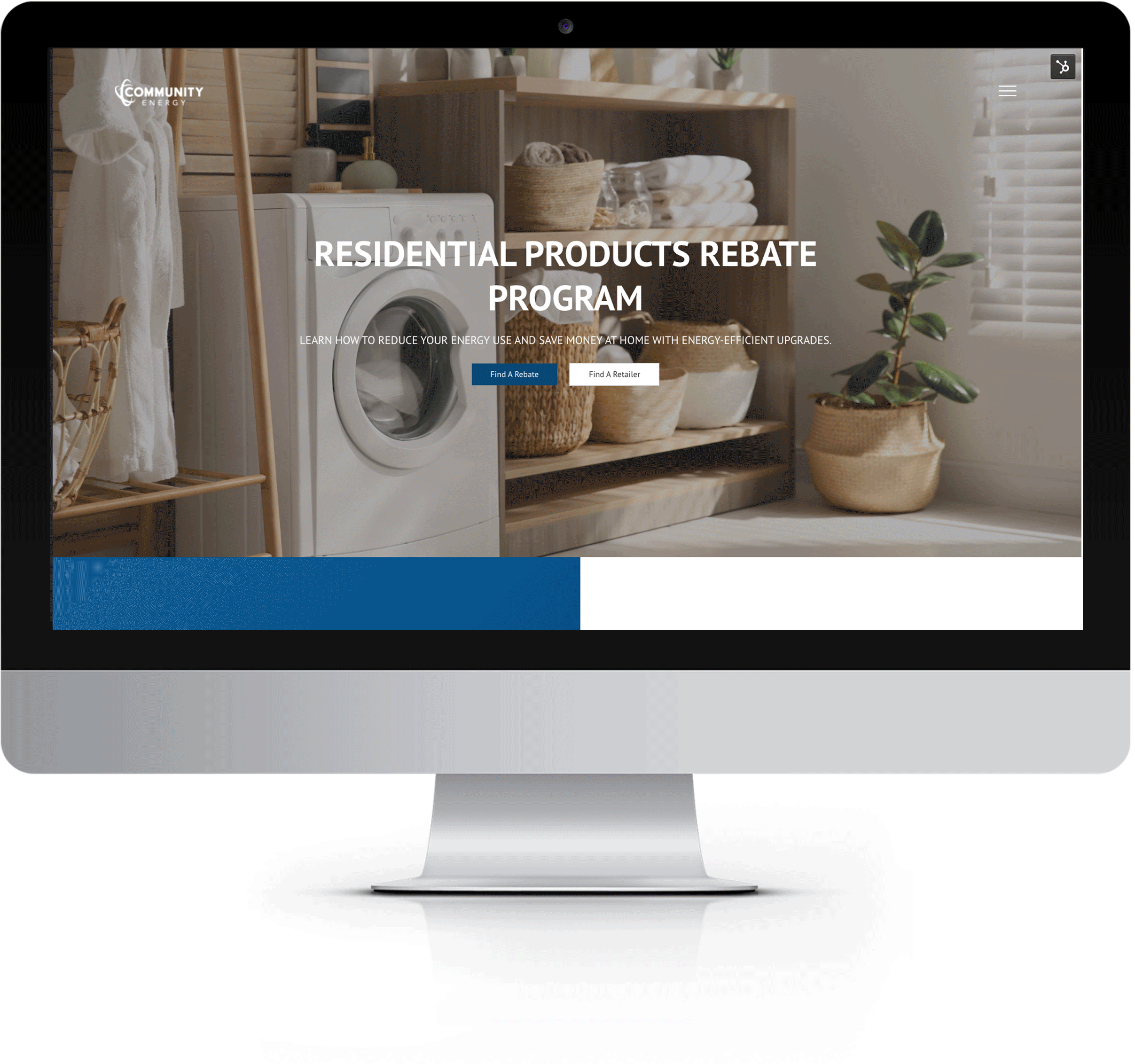 Product Description
Our retail solution is grounded in strong relationships with retailers, manufacturers and distributers to deliver a list of energy-efficient products available with instant or rapid rebates to the end use customer. Rebates and incentives are made available to the customer through a customer-first shopping experience at local retailer. Education around the incentive occurs via in store POP and store employee training programs featuring clear concise messaging around qualifying products and rebate amounts. Customers apply for the rebate in store via instant discounts are the register, or online via a mobile first website where they can easily verify, qualify and submit for an incentive to be sent to then as a check or digital giftcard. This solution educates and encourages the customer to purchase energy-saving products by educating them on the benefits and removing barriers to receiving qualifying incentives and rebates on qualifying purchases.
Product Details
Customer-first shopping experience increases awareness and conversion in purchases

Rapid or instant rebate options provide the opportunity for customers to get their rebate quickly and easily – removing barriers for purchase

Customized reporting dashboards provide utility with the data points they need, in an easy to access, dynamic format

Follow retail best practices for in-store signage

Clear and concise customer messaging featured in "one page" product listings and cross-promotional messaging

Streamlined program design aimed at easy-to-understand rebate structures and product categories

Rapid or instant option to meeting manufacturer and retailer needs

Mobile first web experience allows customer to apply while in retail location

Optimized transactional messaging allows for strong customer experience and advanced nurture messaging

Customized Power BI dashboards allow for on-demand access for data-driven decisions for optimizing program channels and budget