CUSTOM REBATE & INCOME-QUALIFIED PROGRAM
For utilities and state energy offices implementing residential or multifamily programs focused on a whole-house systems approach, our solution engages, supports, and educates trade allies to complete home upgrades. For income-qualified customers, this program is generally offered at no-cost to the customer. Unlike competing solutions, our approach offers trade allies an opportunity to advance their businesses and enables organic program growth.
Enabling Technologies
Program Management Suite

Website

Personalized Offers

Search Tool

Contractor Portal

In-Field Data Collection

Online Scheduling

Messaging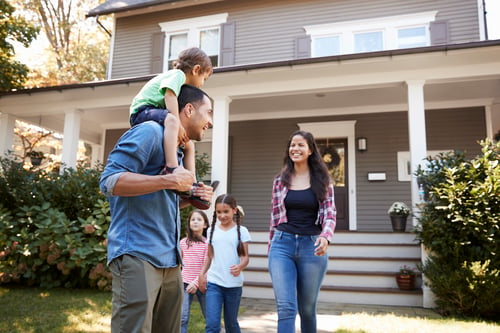 Solution Description
Our custom and income-qualified solution offers custom, complex, and site-specific upgrades for single-family or multifamily homes/buildings. This solution is based on a whole-house systems approach to energy efficiency, demand reduction and health. Delivery and implementation may vary based on client requirements.
Franklin Energy identifies custom savings and incentives through a pre-assessment. The pre-assessment may include the direct installation of prescriptive measures. The pre-assessment will generate a recommendation report with measure recommendations based on site-specific characteristics. Home upgrades will be installed by a qualified trade ally or Franklin staff. Measures may be energy efficiency, deep retrofit, electrification, fuel switching, health, or safety. Based on Client requirements, we may implement Home Performance with ENERGY STAR®.
After installation, the program will typically offer a post-assessment. Trade allies will submit the required documentation in the Contractor Rebate Portal for review and approval. Program team members review and approve rebate applications, and efficiently process then approve them for payment and savings reporting.
Product Details
Whole-House Approach to Energy Savings,

Home Comfort, Health, and Safety

:

Recommended measures are based on a whole-house systems approach to energy efficiency, demand reduction, comfort, health, and safety. Custom measures are recommended based on site-specific characteristics ensuring that the maximum amount of savings is captured during participation.




Test-In/Test-Out Approach:

Expert program staff or qualified trade allies perform an in-depth test-in process which may include diagnostic tests like a blower door test or combustion safety test. The tests inform the custom measures included in the recommendation report. After installation, the program validates savings through diagnostic tests completed in a post-assessment, or test-out process.

Recommendation Report:

After the pre-assessment, the customer receives a detailed measure recommendation report based on the site-specific characteristics identified during the pre-assessment.

Program Measures.

Measures may include building envelope/air sealing, attic insulation and attic plane air sealing, HVAC, Duct insulation, DHW replacement, appliance replacement, and recycling. Based on client requirements, the program may also include fuel switching measures, pre-electrification measures such as panel upgrades, or health and safety measures, such as roof repairs, mold or lead abatement, and asbestos removal.

Emerging Technologies:

Emerging technologies, such as EV chargers or heat pumps, can be easily added to the measure recommendations and installed by participating trade allies.

Customer Scheduling:

If program staff completes the pre-assessment, customers can self-schedule using the online Scheduling Tool. If qualified trade allies complete the pre-assessment, customers will schedule directly with the trade allies completing the work.

Custom Energy Modeling Tool:

During the pre-assessment, program staff or qualified trade allies utilize OptiMiser® to perform energy modeling to determine measure recommendations. Additional smart diagnostic tools, including measureQuick, may be used to identify HVAC opportunities where relevant.

Trade Ally Management:

 Our approach will provide trade allies an opportunity to advance their businesses and enable organic program growth.

Trade Allies are valuable lead-generation partners and help identify replacement opportunities.

Our management strategy develops positive working relationships to achieve mutual goals, supplies effective tools and training, and supports program goals and standards.

Workforce Education and Training:

We can provide education and training in CA or elsewhere via partners through in-person meetings, webinars, and via training offered by manufacturers and distributors. Topics can

include emerging technologies, basic energy efficiency sales and customer service, and incorporation of service agreements and packages into business models. Additional training can be provided at cost.

Partnership with financing offerings

: Relevant financing opportunities are seamlessly integrated into the program journey through strategic partnerships with financing providers that support trade allies.

Contractor Portal

: Franklin Energy will manage trade allies utilizing our workorder management system. Each trade ally will be responsible for contacting customers and scheduling a mutually convenient time to install the program measures.

Trade allies leverage our contractor portal to help trade allies streamline rebate processing and to ensure rebate applications are complete without missing data points.