2023 Community Impact Review
Making a Purpose-Driven Impact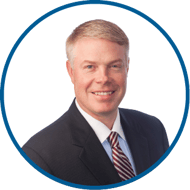 "I believe in our people, our purpose, and our potential. And I remain excited to pursue ambitious goals for our employees, our clients, and our communities. The challenges that lie ahead are daunting, but the opportunities are even greater. And with an ever-growing team of passionate experts united under one mission, the possibilities are endless."

Terry Sobolewski, Franklin Energy CEO
We are committed to becoming carbon-neutral by 2025.
We distributed $55,000,000 incentive dollars to low-income customers.
We distributed more than $173,000,000 in energy efficiency incentives to customers.
Our work through our client utilities resulted in the reduction of 1,700,000 metric tons of carbon dioxide in 2022.
Over the lifetime of the water- and energy-efficient measures we installed in 2022, our clients and utility customers will save:
22.3 billion kWh, equivalent to powering over 183,000 homes for a year
1.77 billion therms, carbon equivalent to taking more than 144,000 cars off the road for a year
52.7 billion gallons of water, equivalent to almost 80,000 Olympic-sized swimming pools
More than 3,500 new jobs were created from our work in 2021
Our 1,100 energy efficiency experts served over 4.75 million customers
Across the US, our programs in local communities created economic activity worth $700 million
The Challenge
Today's landscape is calling for a fundamental transformation in our world's relationship with energy. If we pause for just a moment to consider the work this challenge demands, it's easy to become overwhelmed. The scale is massive. The timeline is aggressive. And status quo thinking will not be enough to halt the increasingly negative impacts of global climate change.
Our Actions
Our experience, values, and ingenuity have driven the adoption of energy efficiency and demand response solutions and products for over 30 years. And now, at this very point in time, we are precisely poised to apply our expertise, partnerships, passion, and focus to explore new markets, new technologies, and even new industries — all so we can do even more for our customers, and in turn, do more for our planet.
Our Ambition
We intend to accelerate large-scale adoption of sustainable energy solutions. We have the opportunity to boldly change our energy future through leading by example. We don't take that responsibility lightly.
Driving Purpose-Driven Impact One Customer at a Time


Electrification Transportation
Following the development of our new first-of-its-kind make-ready solution, we exceeded installation goals of L2 EV chargers by 115% and DC Fast Chargers by 750%.
C&I Program Innovation
Providing energy-saving tools and services alongside cost-effective products, one award-winning program saw savings increase by $8,144 in the first three years, while also surpassing the annual goal of 20 GWh by achieving 40 GWh of savings.
Historic Federal Legislation
Following the passage of the Infrastructure Investment and Jobs Act (IIJA) and the Inflation Reduction Act (IRA), we have begun integrating the new federal tax credits and rebates into our current work with home weatherization, electrification, and efficiency.
Beneficial Electrification
Utilizing scalable solutions, electrification, and load-shifting, we delivered over 20% peak summer savings in California to align with the state's goal of decarbonization and reduced system peaks.
Next-Generation Residential Programs
Our next-generation residential programs drive engagement and deliver a customized journey for increased savings, thoughtful load-shifting, and meaningful electrification by leveraging multi-channel energy auditing, personalized offers, equipment recommendations, and more.
Advancing Energy Equity
AM Conservation, our products division, collaborated with Title 1 schools and disadvantaged communities to provide energy and water education and products which create both immediate and lasting savings opportunities.
Whole-Home Energy Efficiency
For the millions of moderate- to low-income families throughout the nation, a whole-home approach incorporates vital weatherization services and products that not only eliminate leaks and drafts but also promote safety and health.

Angie Bivens
When I arrived at Franklin Energy 5 years ago, I was still very "green" in the industry. The culture has been a large contributor to my growth. I have found multiple opportunities to engage with senior management and other mentors in the company, and I've been given the opportunity to utilize the self-paced online training platform and attend in-person events to grow my professional skills.

Frederick J. Washington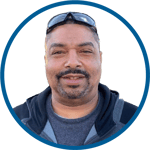 I was new to the industry and from my very first day, I felt welcomed by my colleagues and the leadership team, who prioritize a positive and supportive environment. The team encourages open communication, collaboration, and continuous learning. The company invests in its employees through training programs, mentorship, and opportunities for advancement.

Danielle Charalambos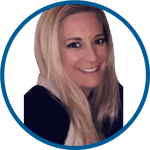 Franklin Energy works hard to create innovative ideas for our customers and clients. Witnessing this mindset has translated into both my area of expertise and personal life. The impact I can make for others when I actively listen to their needs and find solutions has made me a more impactful coworker and family member.

Mylan Stevens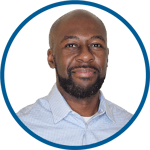 During my time with Franklin, I've been privileged to work alongside folks that have a wealth of industry experience AND who've taken an active interest in my career. My mentor, direct supervisors, and even the executive leaders have all motivated me with their career path stories and helped me build my knowledge base over the course of each program year and promotion.

Eden Sotak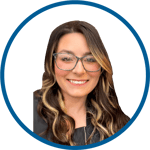 Franklin Energy has offered me a work-life balance that is unmatched. Being able to see my children more, having flexibility, and being able to plan my days out have all been great pluses!

Kyle Kichura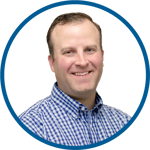 Franklin Energy's work-life balance has afforded me more time with my family and supporting various activities my children are involved with. Professionally, Franklin Energy has allowed me to try new things, exposed me to a number of interesting technologies, and has helped me grow into an expert in our industry.

Mu Cornell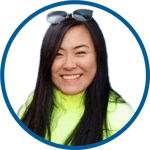 The company offers online training and workshops that help me learn more about the industry. The leadership team is outstanding and supportive. My direct manager offers great mentorship and guidance which helps me grow professionally.

Julie Cantor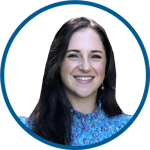 Professionally, Franklin Energy's culture inspires mastering expertise and provides the tools and resources to achieve. Franklin Energy strives to accomplish great things in our industry, and in turn inspires me to do the same.

Angel Tello III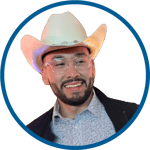 Franklin Energy's culture has created an environment for young professionals (like me) to develop at a comfortable pace. The culture gives me confidence every day to be productive and to find value in my work.
Our Purpose


To boldly change our energy future.